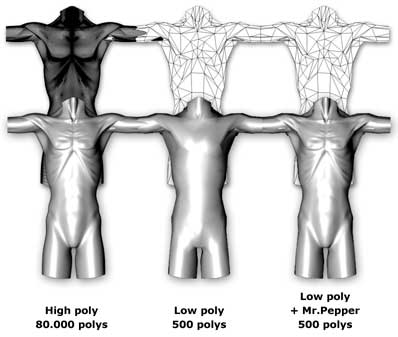 demo scene : TorsoXL8.zip (works with the unregistered version)
Mr.Pepper computes the difference between the low poly and the high
poly object and stores these as texture. The low poly remains fully animatable thereby.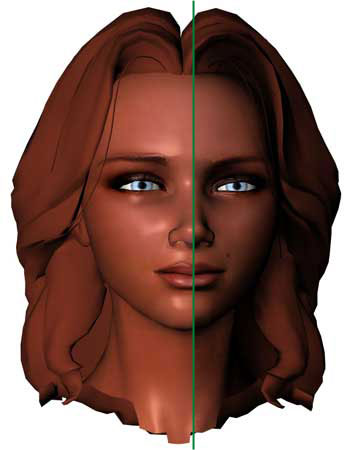 automatic light only; same render time
demo scene : GIheadXL8.zip (works without plugin)
A GI simulation - exports as UV texture - forms the basis for high-quality shade in real time. The computed textures are usable also in game engines.